Steffani Jemison: Prime
Solo exhibition
NurtureArt, Brooklyn
March 4 - April 3, 2016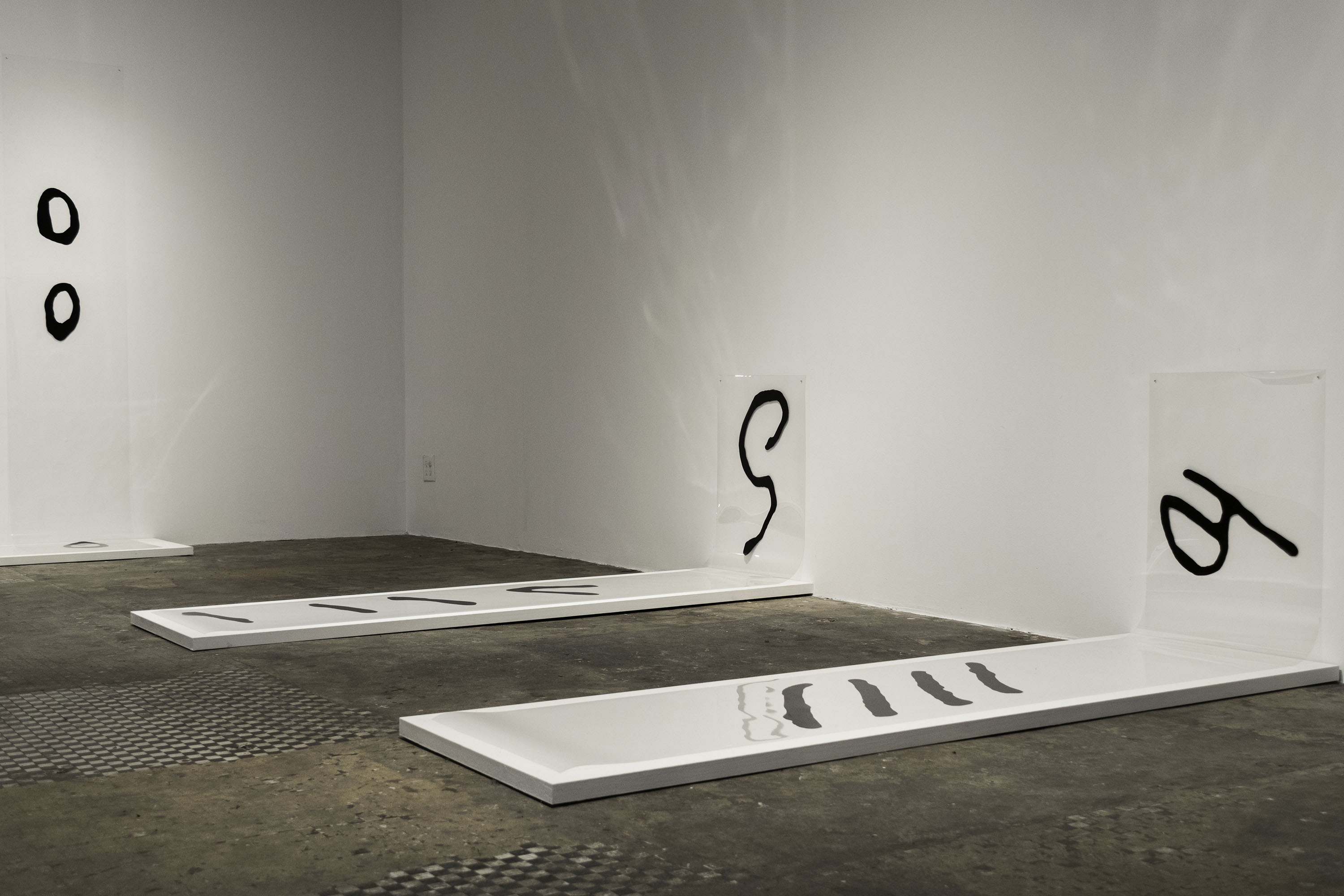 NurtureArt is pleased to present Prime, an exhibition of paintings and photographs by Steffani Jemison. Jemison is an artist and writer who uses transparency and opacity—in language, images, and marks—to test the limits of interpretation. Jemison's research-intensive practice looks closely at moments in cultural and political history in which revolution hid in plain sight. Inspired by outsider artists, slave narratives, constructed languages, alternative alphabets, and utopian fiction, her work proposes privacy as a political strategy. Jemison's most recent objects refer to a diverse set of resources, including the pitch-based language of Solresol created in 1827 by Francois Sudre, the account of literacy acquisition in The Confessions of Nat Turner, and the private script developed by visionary artist James Hampton.

Opening Reception and Performance: Mikrokosmos
Friday, March 4, 7pm

For the opening of the exhibition, Justin Hicks and Steffani Jemison will present a preview of their collaboration Mikrokosmos, a performance vocabulary for voice and electronics that uses musical literacy as subject and form. Drawing from music pedagogy, musical languages, and pop musical references—including the Orff Schulwerk, Béla Bartok's Mikrokosmos piano learning exercises, and Louis Armstrong's classic song, "What a Wonderful World," among others—the work connects visual signs, musical symbols, and real world referents. Mikrokosmos is commissioned by Steirischer Herbst; it will be deployed in a site-specific performance for the Neuemuseum Graz, Austria, in October 2016.